Swimming in armor / Onstage with dancers! / Perverts! / STELLA! / Torturous sounds
Troia Castle is governed and protected by women!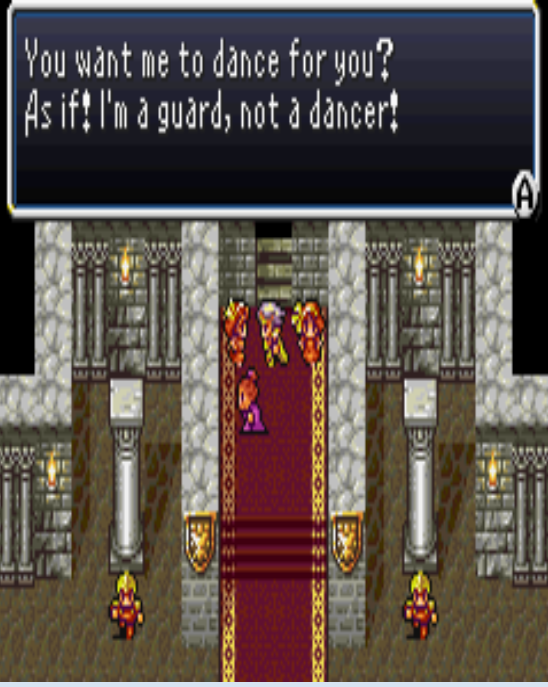 Yes, we know our armor will rust while swimming in the town of Troia!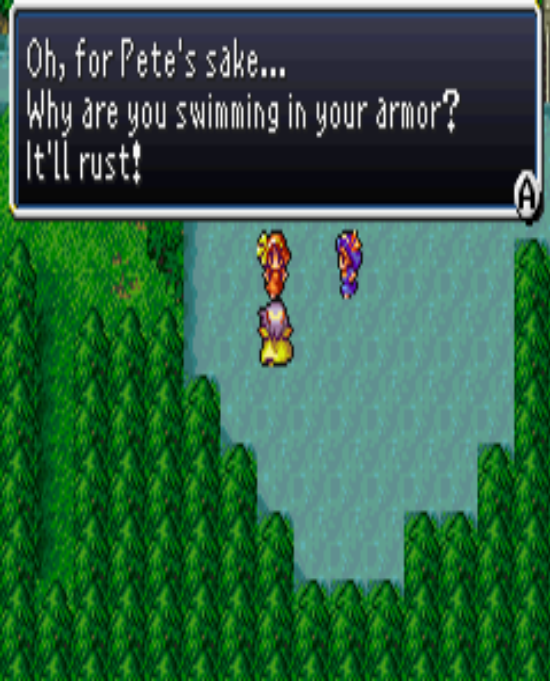 Here's someone who's secretly watching the swimming girls in Troia, and he tells us to find our OWN place to do so:
Cecil onstage with the dancers, after he gets his 10,000 Gil membership pass in the pub item shop:
After the show, my all-male party (Cecil, Cid, Tellah, and Yang) goes into a secret passage backstage... and the dancer calls us all perverts since we're in the dressing room!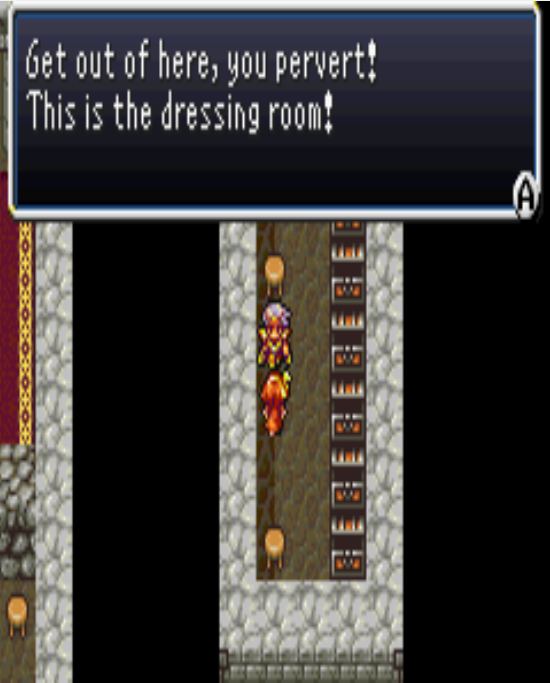 Let's go to the pub proper, and see what this random character has to say: "Stella! You're so beautiful! ... What?! ... You're a man?!" Hahaha, I think he's really drunk!
The Dark Elf, in the Magnetic Cave's Crystal Room: "GAH! What is this torturOUS sound?" That would be the melody from Edward's Twin Harp, which will allow my team to re-equip themselves properly with metallic armor and weapons, and allow them to get the Earth Crystal!
Labels: amusement, annoyances, characters, games, money, music, parties, pictures, random, shopping, stella, twins, water