Goodbye, BooBoo....
I still don't have my computer yet, so am currently blogging from my parents' house. Nathan's coming later for a Mid-Autumn Festival dinner which includes soup, rice, Alaskan king crab, fish, something in Chinese which I can't read, ham, chicken / tofu / seaweed, veggies, and mooncake. Let's go back to the past now:
Sunday night at Montana's
was pretty fun. It featured a final goodbye to Darren, the resurrection of the Booty Logo, Danielle not knowing the difference between biceps and pecs, a massive eyeroll picture, steak, ribs, ice cream cake, Cindy getting a job, Michelle writing "YOU ARE BEING ANTI-SOCIAL" on the paper for Daniel and Nathan, trading stories about Sean ("Caesar salad orgasm / 30 children in 10 years / sperm / ovaries / what does LOSING IT mean, guys? Citrus?"), and more!
Of course, my sister had to ask what I was doing at Granville Island yesterday morning since people spotted a COUGAR there... *rolleyes*
I'll keep my promise to BooBoo as soon as I have a working computer again, for sure. (Eric's teasing me doesn't work, someone else saying stuff won't work, and various others saying it's addictive IS a warning which worked for a bit... but it takes his moving to Ireland to finally push me over the edge, oh my!) I also finally caught up on my devos this early afternoon, whoops. Read stuff at the Oakridge bookstore yesterday, had my dentist appointment (was greeted in chorus by three people - found seven missed calls from them at home), was home in half an hour (yay for the 496!), did a lot of reading, and also found myself missing K a bunch. Note to self: Call Eric back tonight since he called when I was sleeping at 11:20 PM.
Here are a few pictures from Sunday night...
BOOTY LOGO: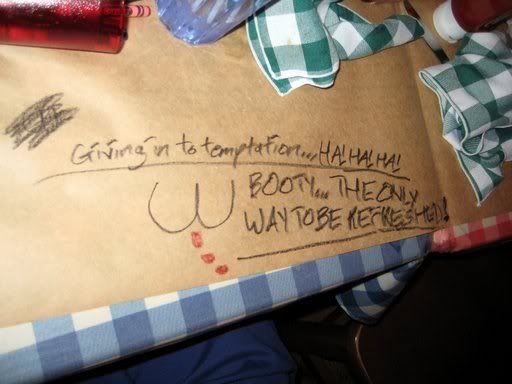 The Citruso truck! It's a sign!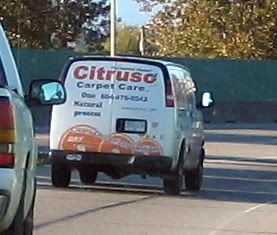 Goodbye, Darren...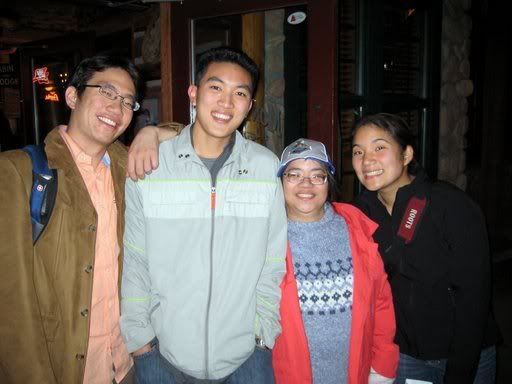 Sexy Mike with LaSenza stuff (really Future Shop stuff) ...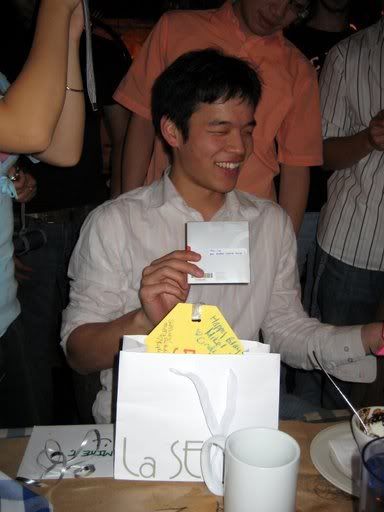 Eyerolls galore from Steph, Danielle, and Citrus!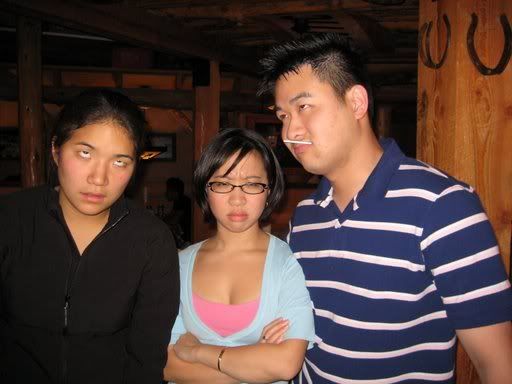 Here's that Career Cruising meme. If you want to do it, follow these instructions:
1. Go
here
.
2. Put in Username: nycareers, Password: landmark.
3. Take their "Career Matchmaker" questions.
Interest Rank
1. Psychologist
2. Sport Psychology Consultant
3. Sports Marketer
4. Humanitarian Aid Worker
5. Adoption Counselor
6. Actor
7. Wedding Planner
8. Editor
9. Event Planner
10. Automobile Salesperson
11. Public Relations Specialist

12. Casting Director

13. Clergy

14. Child and Youth Worker

15. Comedian

16. Auctioneer

17. Print Journalist

18. Critic

19. Market Research Analyst

20. Marriage and Family Therapist

21. Communications Specialist

22. Political Aide

23. Activist

24. Composer

25. Public Policy Analyst

26. Translator

27. Musician

28. Health Records Professional

29. Writer

30. Advertising Account Executive

31. Art Dealer

32. Rehabilitation Counselor

33. Travel Agent

34. Agent

35. Telemarketer

36. Advertising Copywriter

37. Gerontologist

38. Motivational Speaker

39. Environmental Health Inspector

40. Mediator
Hahaha. Interesting stuff, even though it's not terribly accurate... o_O
Labels: birthdays, bootybase, cindy, citrus, computer, daniel, darren c., eric m., facebook, ice cream, korey, maxed-out tags limit, memes, mike t., nathan, news, pictures, quiz galaxy, sean c., steph