Scottish dwarves Earthgift Shrine, alcohol, aspirin, and no progress
If Eric asks me about any progress, I'll have to disappoint both him and myself. *sigh* He did get on MSN to say he'd be here early tomorrow because of sound duties, and he wouldn't be going to the Cinco de Mayo dinner. Meh, sounds doable to me anyway! We talked about "progress" (SEE?!), escalators, other dinners, my being "drunk," Bruins girls, Advil gelcap aspirins prohibiting me not mixing alcohol with it, and more.
Gotta love the Scottish dwarves in DAWN OF SOULS! This one is at the entrance to the Earthgift Shrine bonus dungeon.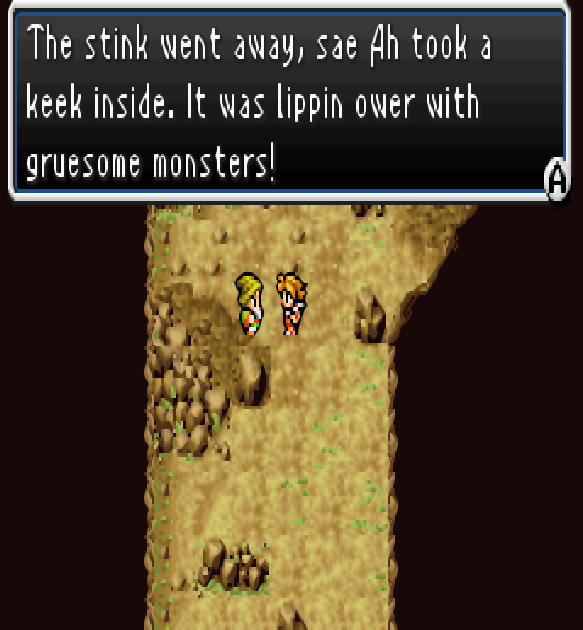 Labels: alcoholic drinks, amusement, dawn, dinners, dungeons, elaine, eric m., games, holidays, msn, nicole, parties, pictures, plans, scott, stephen, sunday dinners