GOLDEN SUN / Farting Dalaam guy / Onett jail NOT a washroom!
Vickie N. unfriended me from Facebook, which is pretty good - I had long since stopped paying attention to her status updates anyway! I was going to play some GBA title called
GOLDEN SUN
, but looked it up on Wikipedia (as per Chris W.'s advice), and found that it involves puzzles. Since I do remember the first LUFIA game with a lot of those (I failed), I won't play it... maybe MOTHER 3 on HARD MODE for the challenge! Or maybe STAR OCEAN, if Chris C. keeps going on about it!
This is a jail in the Onett police station, not a washroom!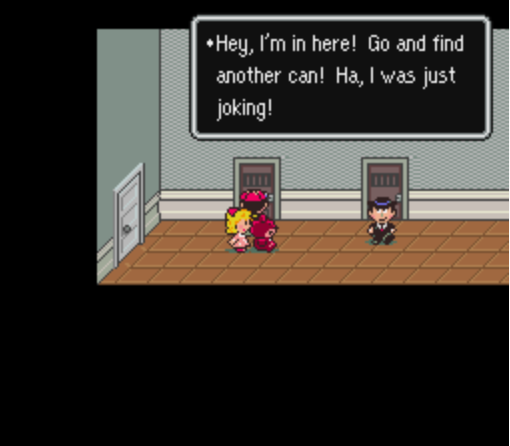 Here's a farting guy in Dalaam!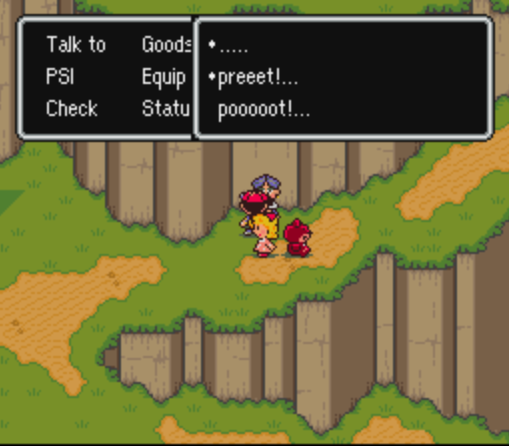 Labels: characters, chris, facebook, games, golden, india, jokes, links, lj, parties, pictures, poo, product warnings, wikipedia