Wrathchild, swamp errors, Holy Loly Mountain, Giegue, and more!
When I got up, I found out that Steve L. had emailed me back with good thoughts and such since he knows how close I am with my nutty family, so of course I had to reply. He thought of me while watching the Tea Party some time back, and has challenges to work on. Of course I'll do my best with ranting! Finished MOTHER 1 again, since my Internet connection decided to go screwy. I also discovered that DRAGON WARRIOR 3 gives me an error message when I step into swamps and damage zones with codes ON: "Executed an undefined order." I should be CAREFUL!
There's danger lurking nearby for the party on Holy Loly Mountain!
EVE is our protective robot! Unfortunately, she gets destroyed...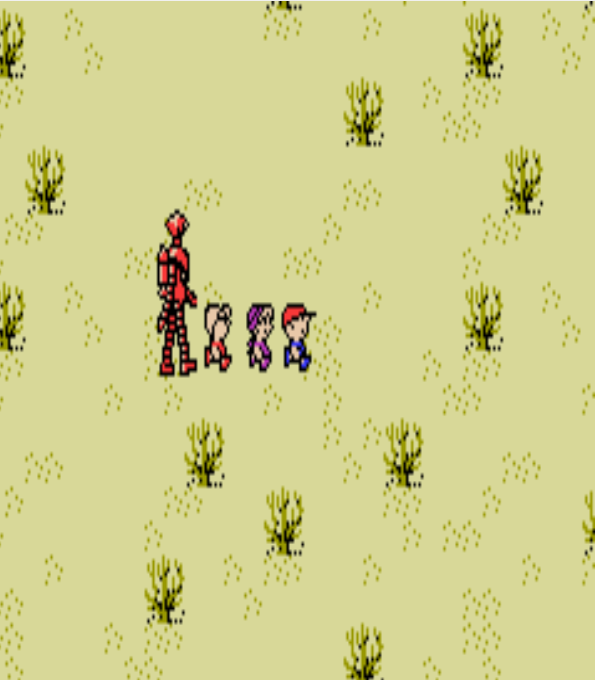 We can't teleport on Mt. Itoi because some kind of force is pushing us back! (same place as above)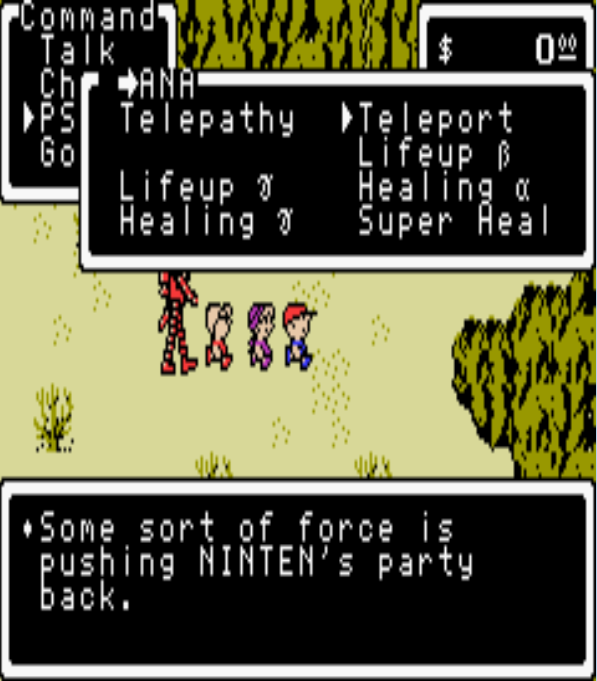 No, you can't talk to your great-grandfather George's grave!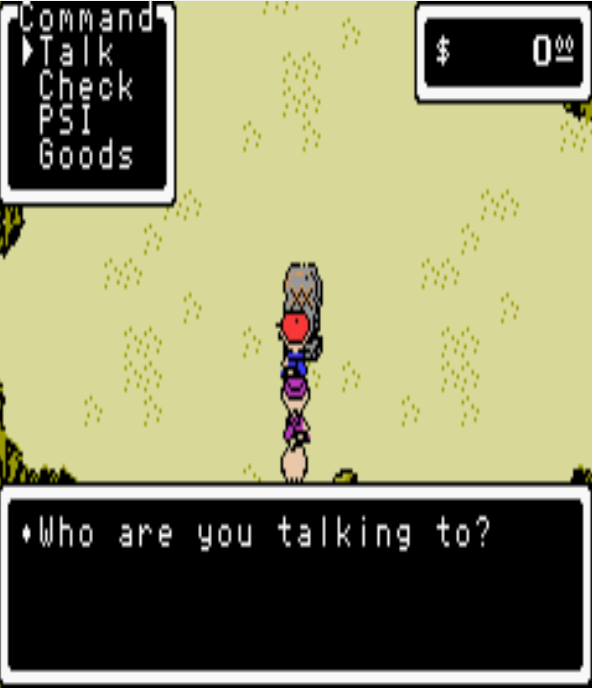 This is Giegue's mothership, where he took all the grownups in Easter, including Ana's mom!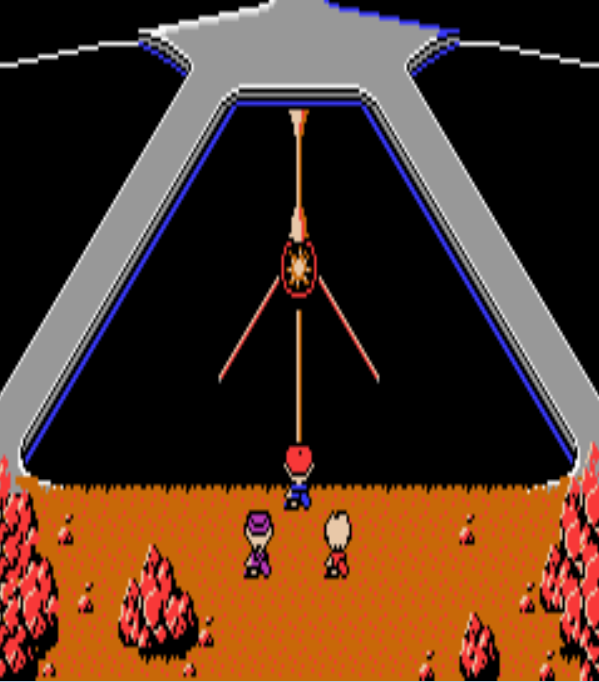 You can't grasp the form of Giygas' attack!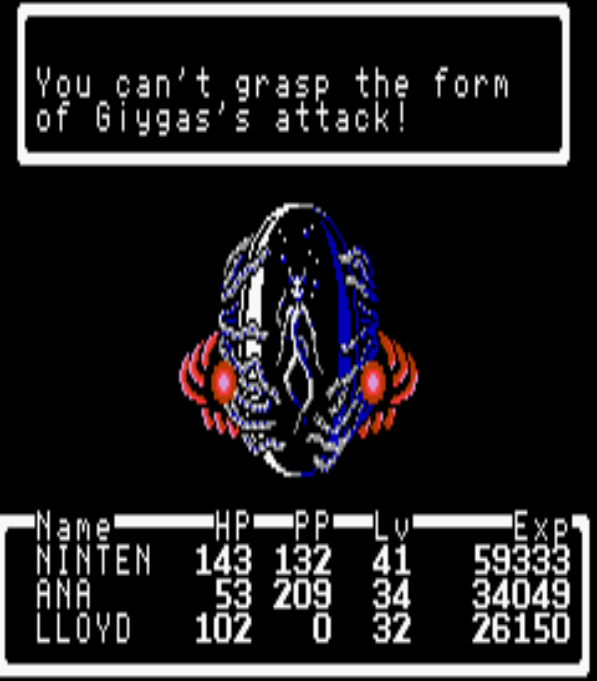 "HOW COULD I BE DEFEATED BY QUEEN MARY'S SONG?!"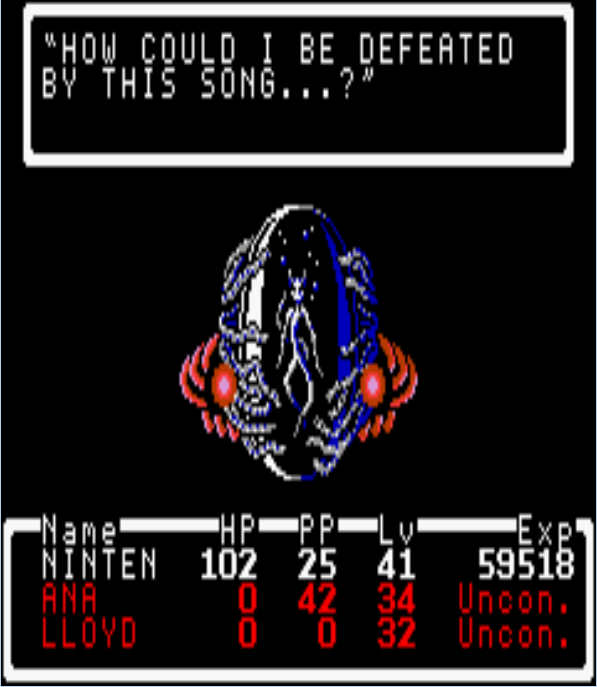 Dad hates to wake us, but it might be a bit too soon to rest easy...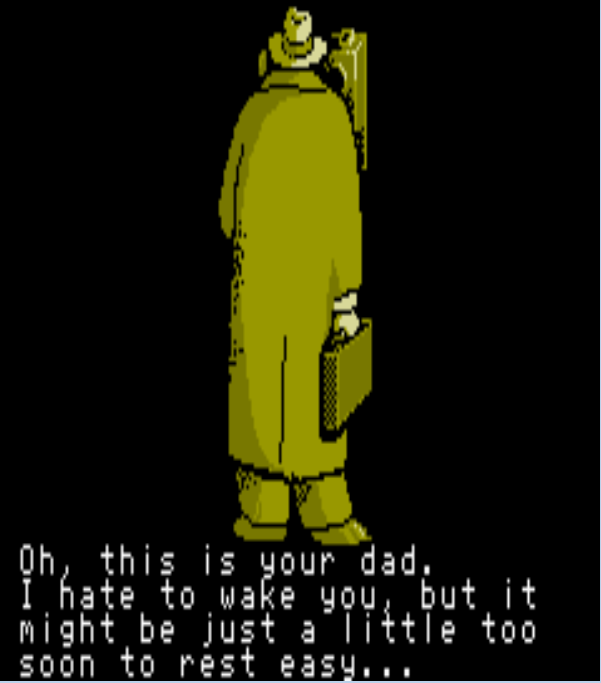 It's out of the question for us NOT to have the Magic Ball in DRAGON WARRIOR III! (at the shrine near Aliahan)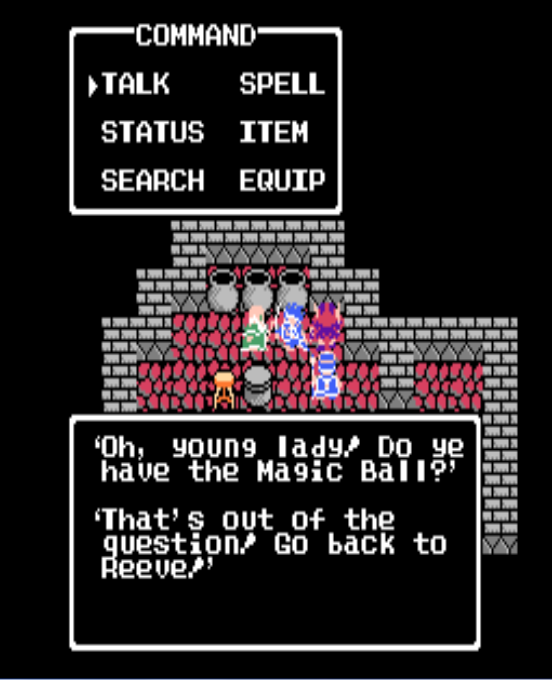 In Aliahan, my mother wonders whether I'm going to get up and go: "WHAT wrong?" Hahaha!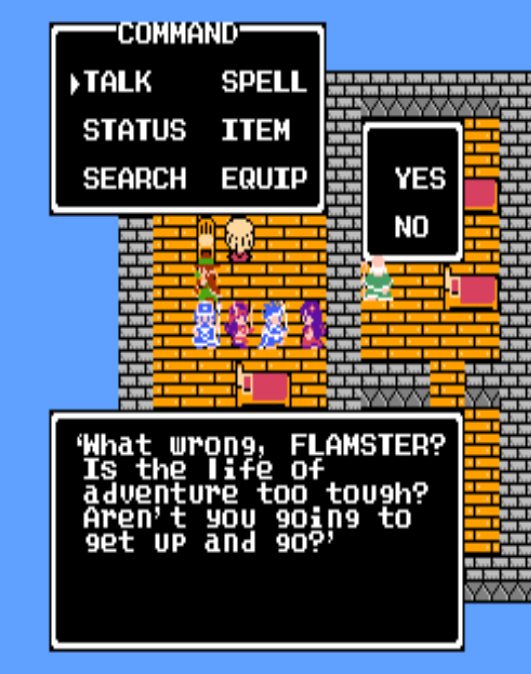 "YES" and "NO" aren't acceptable answers to "This is the Cave of Enticement. The seal has already been broken!"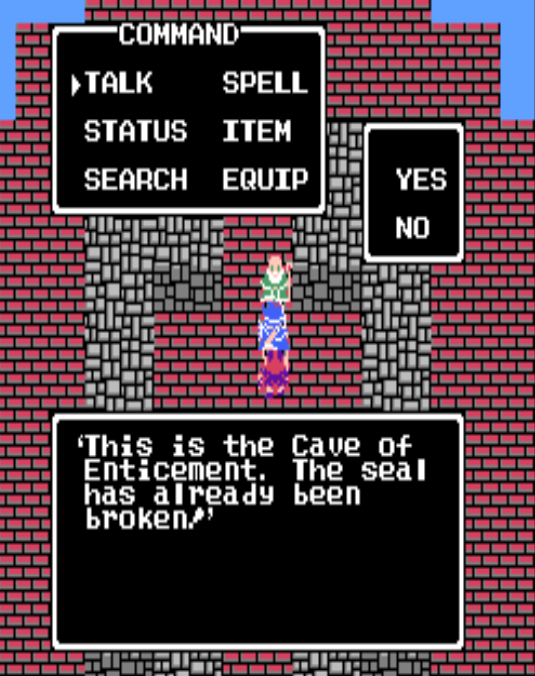 A guy at the Reeve inn: "Wow! FLAMSTER is a woman? What? I'm wrong? Sure looks like a woman to me..."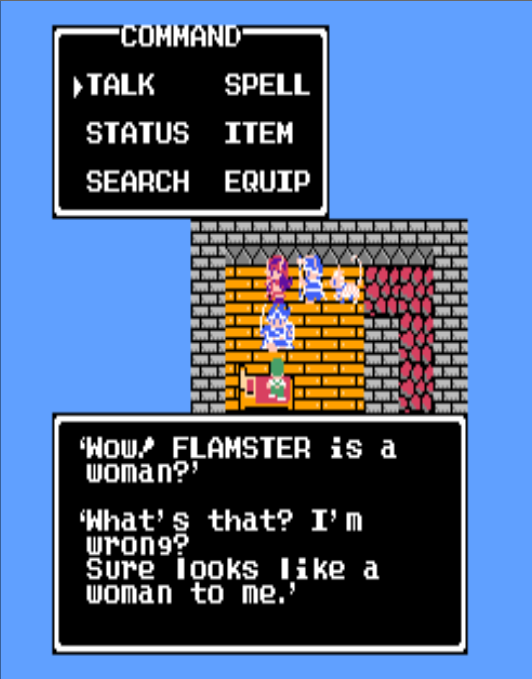 Labels: characters, death, dungeons, easter, emails, family, games, george, life, mary, maxed-out tags limit, money, music, parties, pictures, product warnings, rants, songs, steve l., talia