Nosiness, Ninten, Marcie, Reindeer, and fun
A man in the MOTHER 1 town of Reindeer: "Poking your nose into other people's business is what makes playing games so fun!" HAHAHAHA, so true!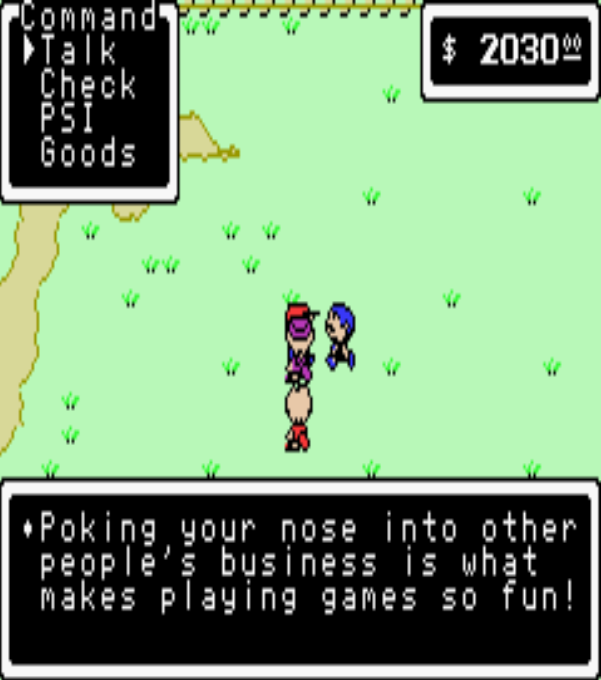 If Quan thinks that Ninten looks like Charlie Brown, then I think that this girl in the Reindeer hotel restaurant looks like Marcie from the same PEANUTS comic strip! Haha!
Labels: amusement, characters, food, games, money, pictures, quan