Milk for adults, beer for babies! / April Bubble Tea Tally / Finished DRAGON QUEST V
Today, I had to unfriend Leonard because he keeps on adding me to hockey groups without my permission. I finally beat Mildrath and finished DRAGON QUEST V (which took me a couple of weeks to play) tonight at 6:30! SO GLAD! I did get chills when the main character's parents reunited in Heaven. Now, I may go back to FINAL FANTASY...
Imagine if this Salabona sign were flipped around to read "Milk for adults - beer for babies!"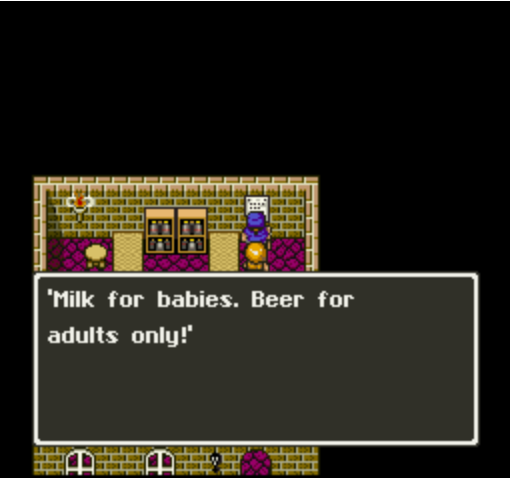 Here's some wall graffiti in the nearby Mountain Village, where Duncan (your wife Bianca's adoptive father) lives: the Order of Light is EVIL, actually!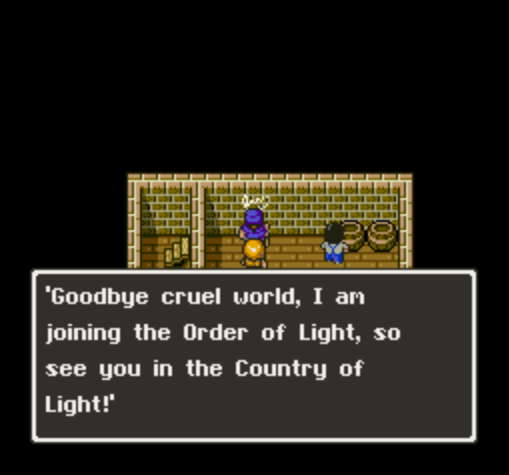 MONTHLY BUBBLE TEA TALLY, APRIL 2012 (1)
mango @ Big Orange (Wednesday, Apr. 25)
Labels: 2012, alcoholic drinks, babies, bubble tea, bubble tea tallies, characters, dragons, facebook, food, games, hockey, parents, pictures