Snow / Grandchildren / True form Giygas' attack
A bunch of people said it was snowing last night - NO! STUPID FUCKING LJ OUTAGE!
This old lady in the Fourside Hospital asks your party whether you have any grandchildren. You can answer YES: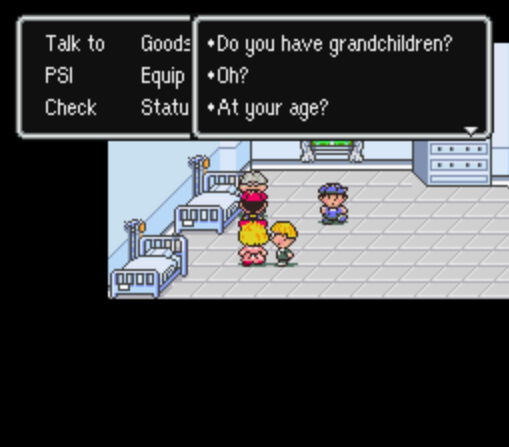 ("Oh... the youth of today shock me... My lands...")
Or you can answer NO: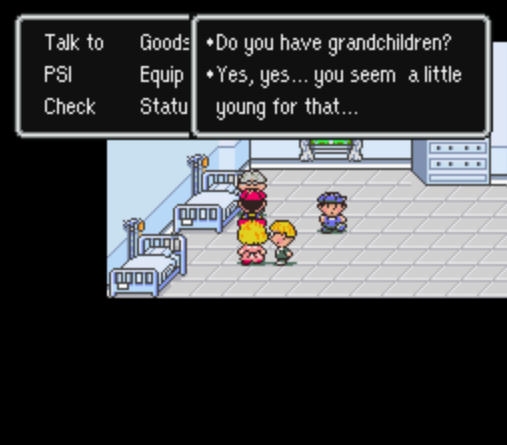 You cannot grasp the true form of Giygas' attack!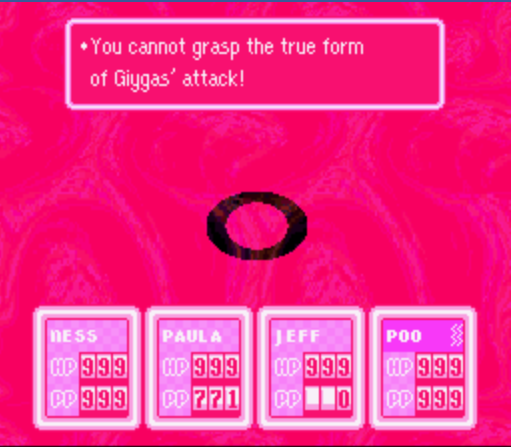 Labels: amusement, annoyances, characters, facebook, games, jeff, kids, lj, parties, pictures, poo, snow