Yazmine, Gold Orb, Borongo, older self, pink death
Barry called me, so I updated him on the past month as I was going to last week. He says it's horrible news - oh yes. Says I should call him tomorrow if I want to set up a shopping appointment, so I'll do that. Also emailed Chinese Eric, heh. I'm having sudden flashbacks to how that perfidious blackguard Yazmine Loquia ended our friendship in May 2005 over fifty cents at Kalamata Taverna! YIKES!
The DRAGON QUEST V little boy hero meets himself as an older man in Santa Rosa village, and his older version wants to see his Gold Orb!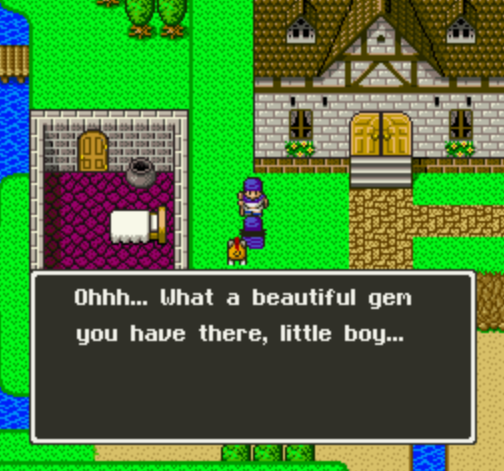 Hey, it's Borongo and Bella in the Faerie Village!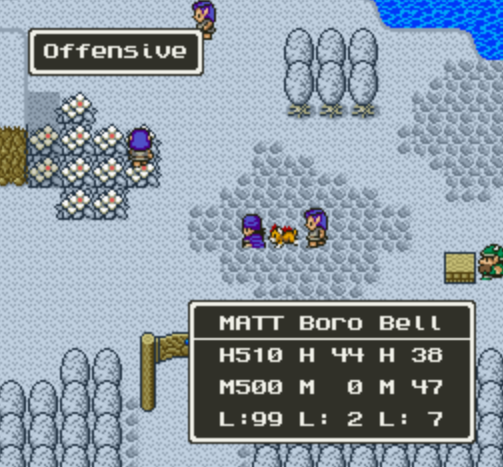 Your hero doesn't know how to read the sign in Reinhart Castle town yet!
This is what it looks like when you're dead in DRAGON QUEST V, or "fainting." PINK! (this is against Gema in the Cave Northeast of Reinhart, before your father dies)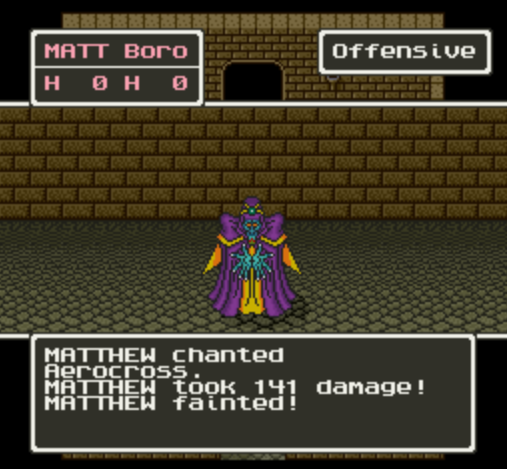 Labels: 2005, barry, characters, crap, death, emails, eric h., food, games, golden, grandma, matt, maxed-out tags limit, phone calls, pictures, reading, shopping, sick, something awful, yazmine