Impostors casting Transform / Metal Babbles, King Metal, and a SLIME?!
I FINISHED DRAGON WARRIOR IV AGAIN. :D
The Impostor enemy can cast Transform; here, two of them have assumed the shapes of Brey and Mara!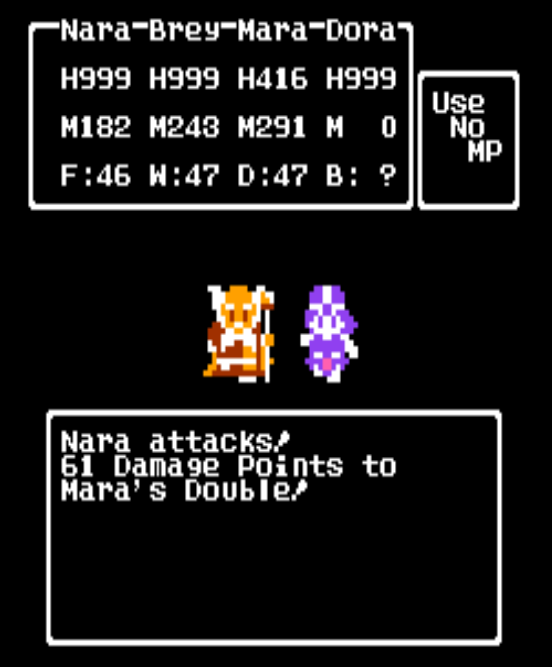 HAHAHA! A King Metal, Metal Babbles, and a SLIME down here in the Final Cave?!
Labels: amusement, characters, dungeons, games, pictures, scrabble, weird stuff