Big stupid zombie head from the cemetery!
In the MOTHER 1 town of Mother's Day, I tell this guy that I'm a zombie, then get called "a big stupid zombie head" before he runs off!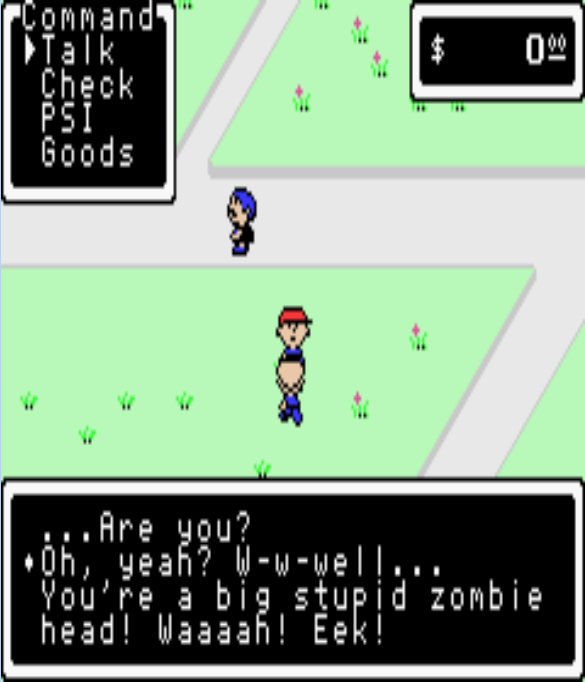 At the burger place, NINTEN encounters one of his old classmates! "Aren't you NINTEN, that snot-nosed kid who sat next to me in kindergarten? Or are you someone else?" Hey, I'm going to SAVE THE WORLD! Watch what you say!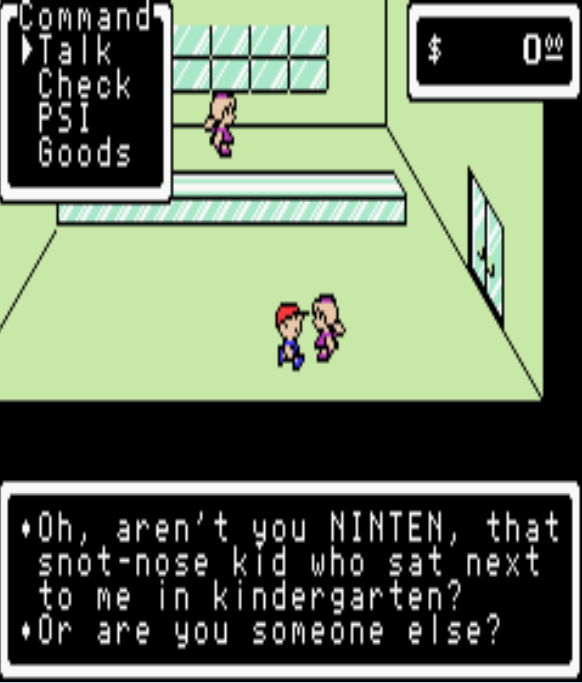 At the store, the clerk asks if you need to return any items. Saying "no" gets you "Whew... what a relief" in response, hahaha!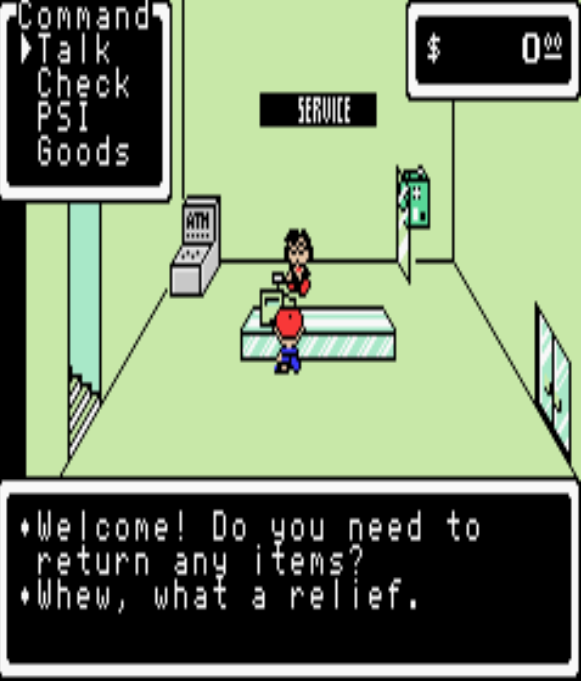 Hippie used a Megaphone! "You're a disgrace to your mom!" HAHAHAHA, these enemy "attacks" are hilarious!
Labels: amusement, characters, games, grace, kids, mom, money, pictures, school, shopping