Yukinov, Soo Indians, Alefgard tunnel, and TO BE CONTINUED
This is the village of the Soo, and these are the "Indians" there: "This my horse. You like horse, eh?"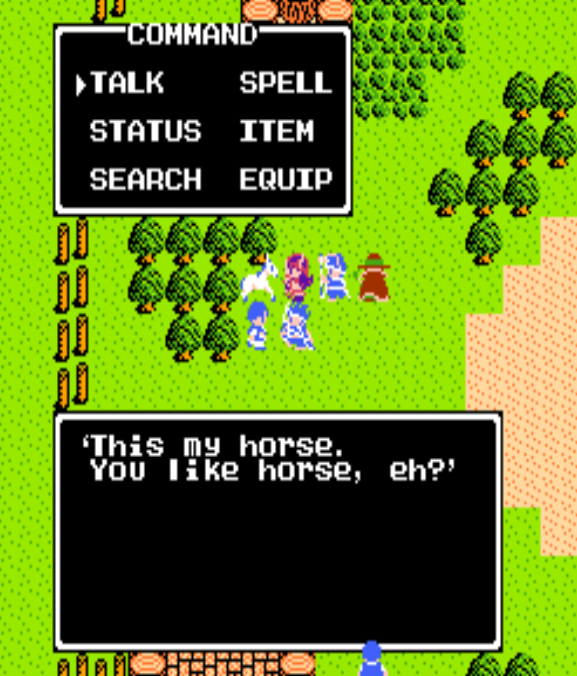 There's a tunnel connecting the lands of Kol with those of Rimuldar in DRAGON WARRIOR 1's version of Alefgard, the World of Darkness. However, it hasn't been completed yet in DRAGON WARRIOR 3, so these people are digging quickly since they want to get to Rimuldar!
Zoma DEFEATED!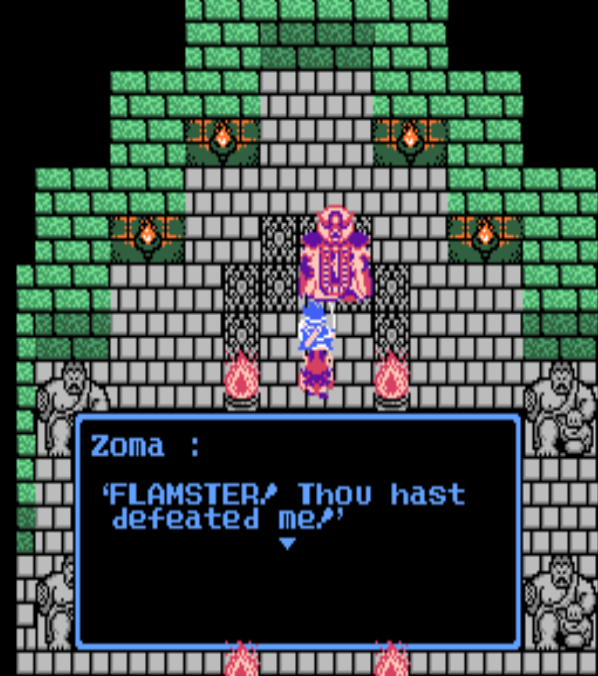 Your status changes from "Hero" to "Erdrick" upon Zoma's defeat, and everyone else can take a turn at
leading everyone against Zoma
!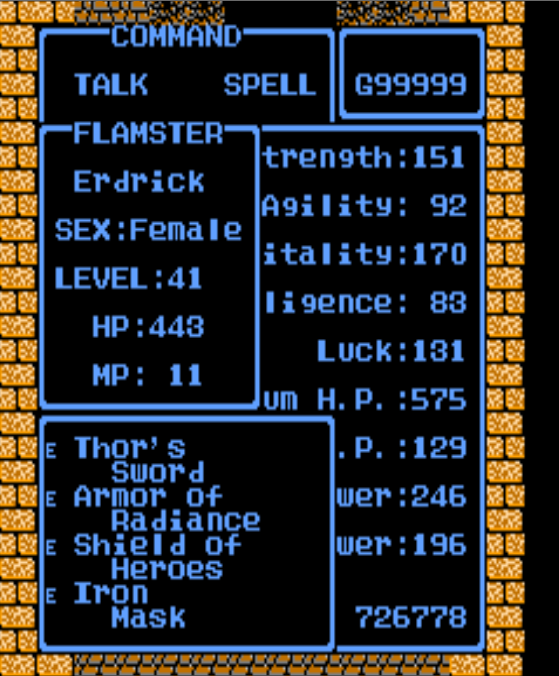 After you defeat the Master Archfiend Zoma, even these horses at Hauksness (which is destroyed by the time the events of DRAGON WARRIOR 1 come around) get in on congratulating you: "Hip, hip, neigh!"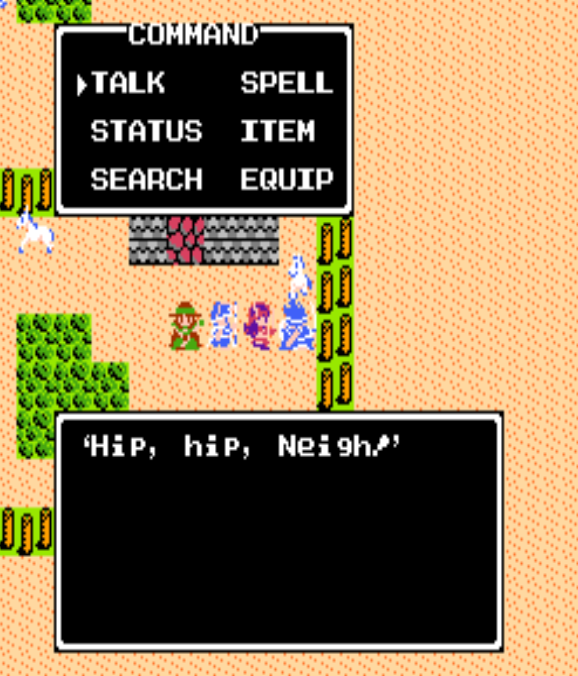 In Cantlin, this weapons shop owner has decided on a name for his unborn child: Yukinov. It will be passed on through generations!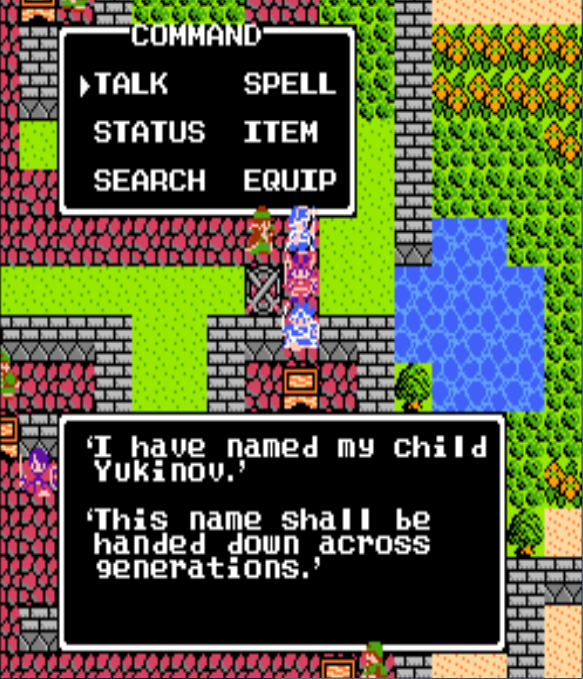 When you find Kandar in Tantegel, he says "From now on, let me call you boss!" (same with the prisoner in Rimuldar)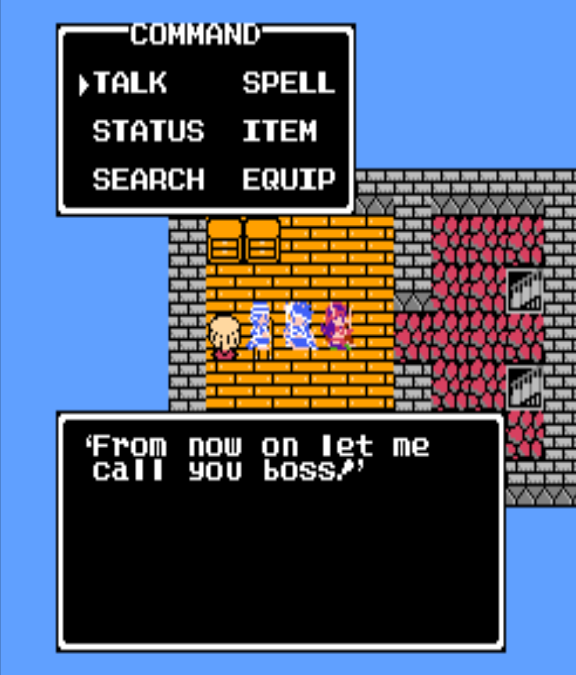 "TO BE CONTINUED IN DRAGON WARRIOR 1"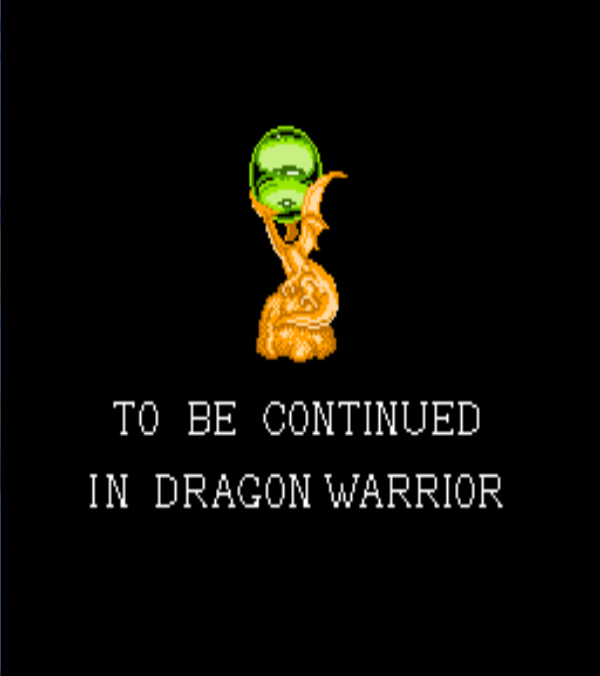 Labels: babies, characters, games, kids, names, pictures, shopping, wishes