Ryan support / Itself / Noaniels Wake-Up Powder
Ryan sent me a supportive trusting FB message, which is awesome! Talked to Talia on AIM briefly about TQC and road markings.
After sprinkling Wake-Up Powder on the sleeping village of Noaniels in DRAGON WARRIOR III (to get rid of a curse from the elf queen), this woman asks if you heard her snoring while she was asleep. If you say yes, she says it's embarrassing!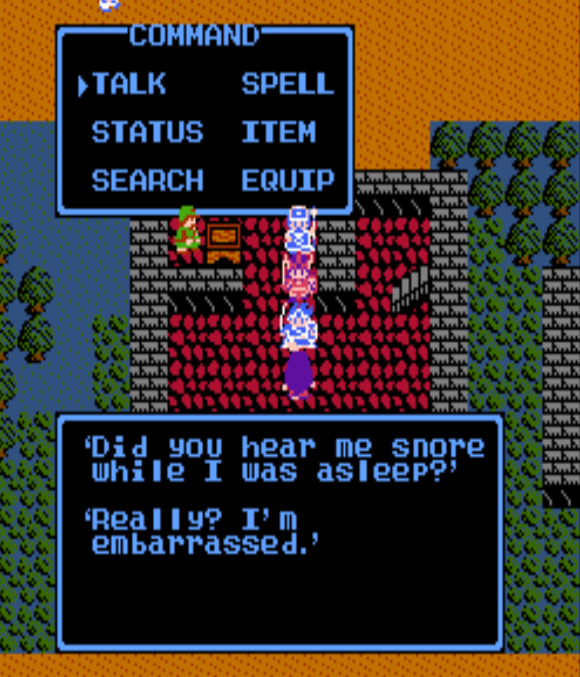 This is what happens when you parry (defend yourself) in a fight: "[character name] protects ITSELF." I know the game wasn't programmed to recognize male / female gender choices in random encounters, but it's still funny or WTF-worthy!
Labels: aim, characters, daniel, games, hearing, lj, messages, pictures, random, ryan, sex, sleep, talia