Piano virtuoso / Female Chocobo / June 2012 BBT Tally
Went to the pharmacy to get something; damn, I hope this works!
After playing seven of the eight FINAL FANTASY V pianos, you are a virtuoso! (this is in the town of Moore - in the pub - playing Mozart's ALLA TURCA, which is quite famous)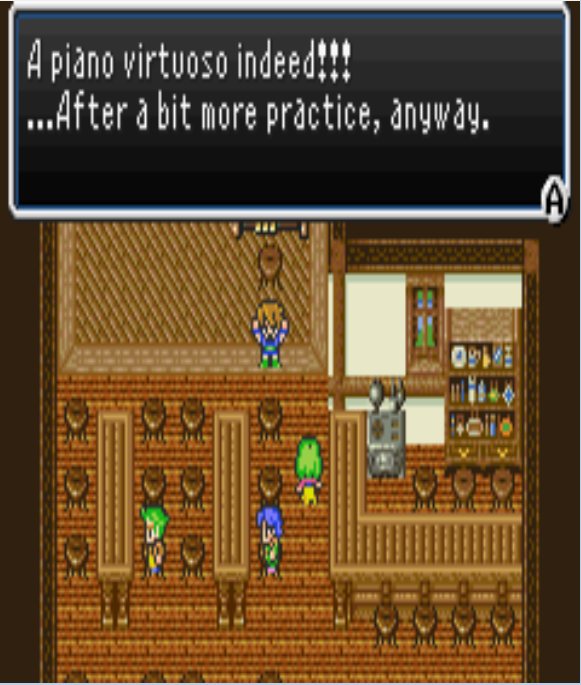 No, we can't ride a female chocobo in the chocobo forest!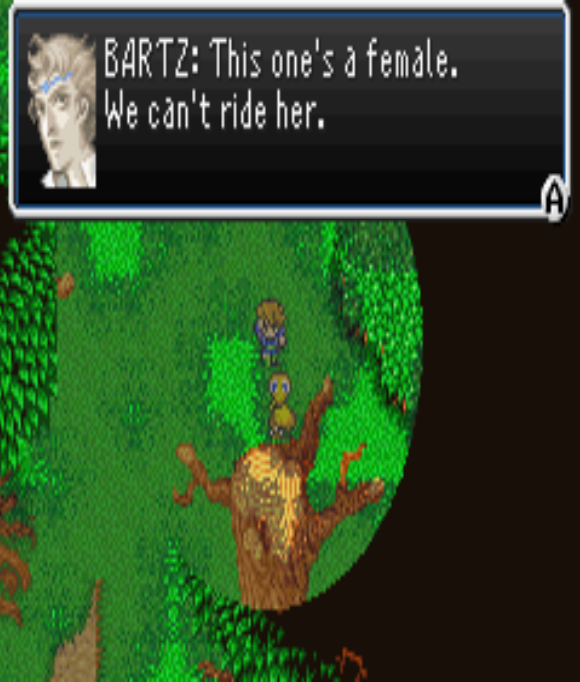 Exdeath to the Light Warriors in the Forest of Moore after they kill the Crystals: "Time for your viscera to see the light of day! Now, die!"
MONTHLY BUBBLE TEA TALLY, JUNE 2012 (1)
honeydew @ Big Orange (Wednesday, June 27)
Labels: 2012, bubble tea, bubble tea tallies, death, games, music, parties, pictures, shopping