Istory Falls GLITCH / Billie at Oakridge / HE IS A SHE!
The game glitched out on me AGAIN after Istory Falls - the submarine wouldn't submerge into the water, the World Map didn't work, and there were no random encounters. At least I managed to find a save file with maximum money AND items... *sigh* Here's hoping the random encounter tiles on the Big Bridge are the same as last time!
Made plans for this Sunday at Oakridge with Billie - we're getting together at the early hour of 11 AM, but that should be okay as long as I set my alarm for the usual time so I can get some stuff in before I leave at 10:30! Good thing I only go to church about half the time these days, anyhow. Yes, this means I'll be eating at White Spot twice in two days; I've done it with Pho sometimes, but Pho is more appetizing and budget-friendly than White Spot!
The moment of truth at the Ship Graveyard, where the pirate captain Faris is revealed as a woman: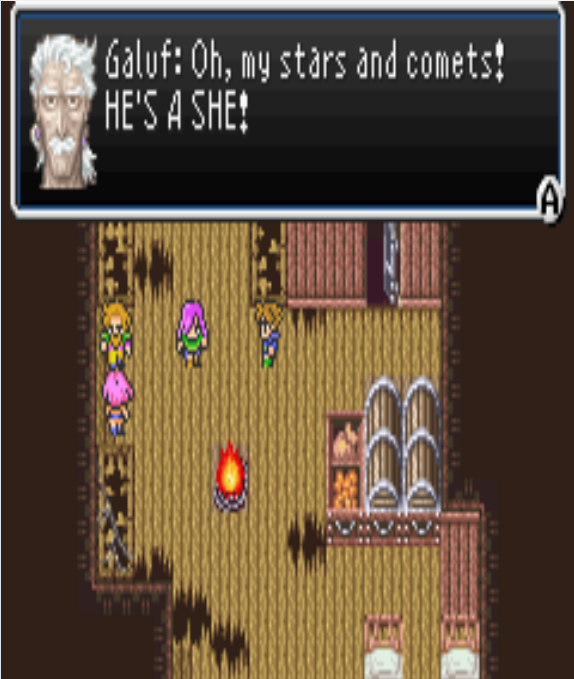 Labels: annoyances, billie, characters, games, history, money, pho, pictures, random, restarts, sex, water