Zombie Jesus Day / Endor Castle "Nobody"
HAPPY EASTER! HAPPY PASSOVER! (if you're of the Jewish persuasion) And lastly... HAPPY ZOMBIE JESUS DAY! (if you just want to be amused - I know I do!) I was wondering if PHOENIX Jesus would make more sense, since he DID come back to life... or maybe I'm overthinking it. :D
I can finally eat my 200g rice crisps-filled ALLAN chocolate bunny, too! Gonna eat a bunch of Easter eggs, as well. I'm fully aware the mall is open till 6 today, but THE BUS SCHEDULES! Time to go crazy on sugar, anyway!
Mike T. had this to say:
"JESUS has died.
JESUS rests.
JESUS rests.
JESUS rests.
JESUS used PHOENIX DOWN.
JESUS has risen!"
HAHAHAHAHA!
Yes, there IS someone in that direction at Endor Castle in DRAGON WARRIOR 4, and she's blocking access to the treasure chests! Silly game!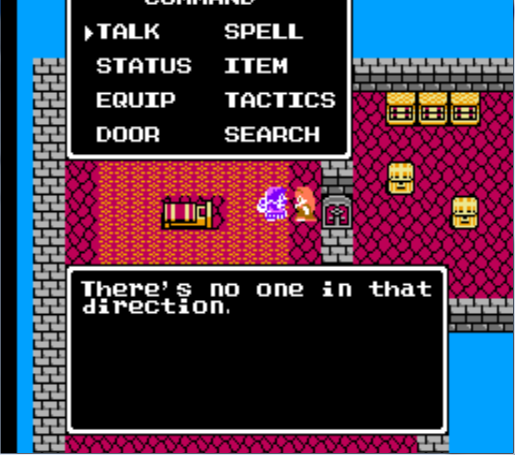 Labels: alan, amusement, candy, death, dragons, easter, games, holidays, life, mike t., pictures, shopping, weird stuff, wishes