Vegas / Oracleberry / Oracle Valley casino Yes and No
The radio played King Missile's DETACHABLE PENIS this afternoon. :D :D :D
I checked my email, and it turns out Steph was right about the "birthdate" call being stressful; still, my parents SHOULD know this info! At any rate, I'm going to Vegas with them from May 29 (a Tuesday) in the early evening, and coming back on the Tuesday evening of June 5. Let's hope I don't feel like killing people at the end of the trip since it'll be eight days long, although I bet I'll NEED alone time to preserve my sanity! Ugh. Kill me now? NO... KILL THE PEOPLE NOW INSTEAD!
What would you like to exchange the coins for at the Oracle Valley (Oracleberry) casino in DRAGON QUEST 5? "Yes / No" aren't really options...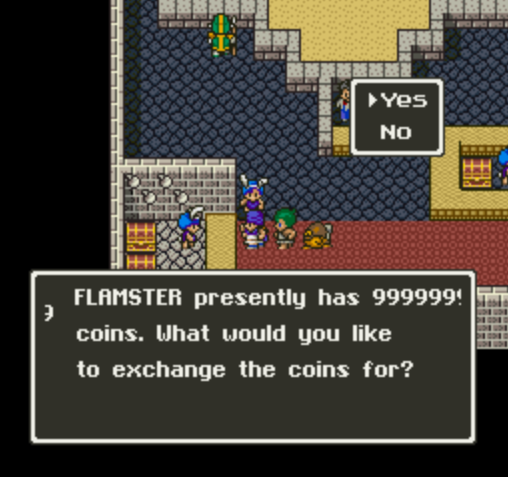 Again, "Yes" or "No" aren't options to answer another "what would you like" question, this time in Alpaca when a handsome main character is asking about the Legendary Hero!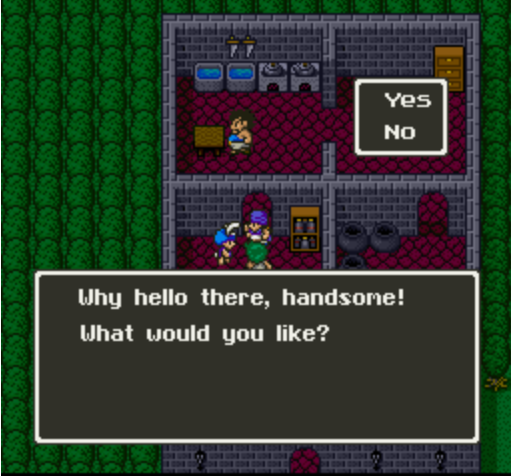 Labels: characters, coinage, dragons, emails, games, gmail, henry, mom, money, music, parents, pictures, sex, songs, steph, weird stuff