Horses in castles! / 17 notifications! / Uncle Michael
I called Eric to see if he was going to the BBQ; surprisingly, he said he wasn't, even though HE sent out the Evite! Odd... he said he was doing something. Hmm! Later, Mom called to say that she had actually talked to Uncle Michael and Aunt Leslie, and they're okay with each other - astonishing! (I have my doubts, of course) Turns out they called Mom and Dad when they got in yesterday, and said that Yee Poh had given Grandma some money to spend. That's nice of her, though! Maybe we can have lunch or dinner with them tomorrow. Also told Mom about what Steph had said about Big G and Havarti, so it doesn't matter to me if we go to Kwong Chow instead next week!
EDIT: Apparently, nobody can make it to lunch with Uncle Michael and Aunt Leslie tomorrow except me. Oh yay, another family thing! It'll make for something to tell my rock, after all. ;)
And now I got an unexpected YM message - DAMMIT!
"You think having a horse will get you in to see the king?" OF COURSE, Reidock soldier!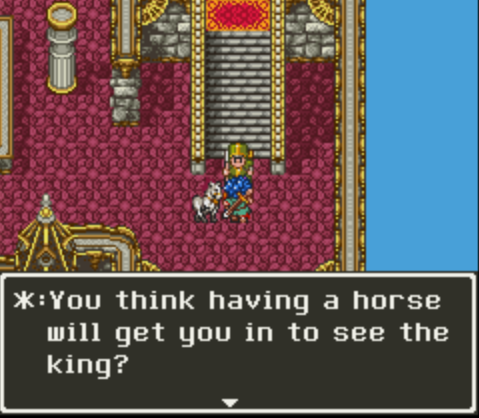 THIS is why I had 17 notifications after an hour of gaming yesterday... DAMN YOU, JAMES!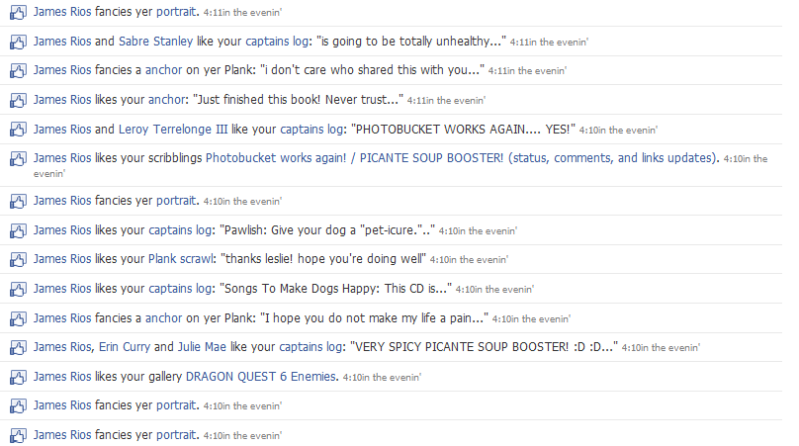 Labels: characters, eric h., eric m., erin, evites, facebook, family, games, grandma, james, julie, lunch, maxed-out tags limit, michael, mom, phone calls, pictures, sarah g., ym