Crew Dust / Dhorme Chimera Karnak warnings!
Talked to Miriam on AIM briefly today when she wondered who I was, hahaha.
This character in the FF V ADVANCE town of Karnak (in the house left of the wall steps where you can get the Flame Rod) warns you about the Crew Dust enemies in the Fire-Powered Ship, and their ability to use the Blue Magic spell of Flash to inflict Darkness status on your party: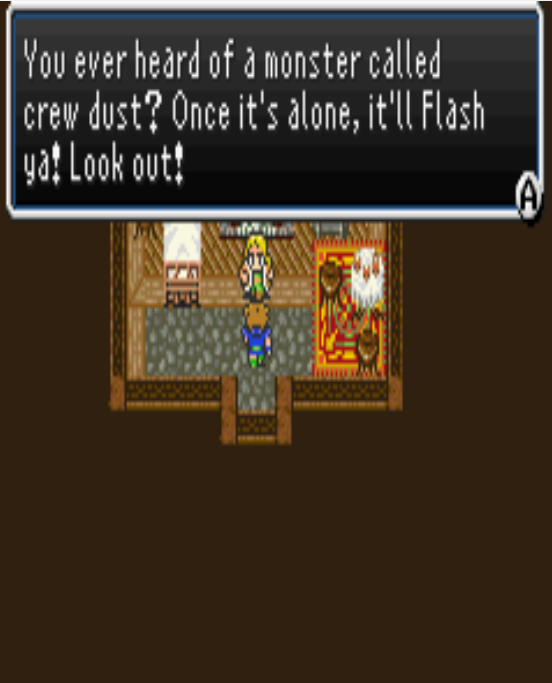 After you defeat the Liquid Flame boss in the Fire-Powered Ship (and witness the Fire Crystal shattering - despite the werewolf!), the guy has a new warning for you: this one's about the Dhorme Chimera in the western desert!