Ruth, Cindy, kilometres, FFII done
Ruth M. added me to Facebook from the Puckheads - sounds fine enough to me, haha. Emailed Cindy and Dianne the latest news, and Cindy answered pretty much right away. Steph says to pack comfortable shoes / a lot of T-shirts (sweat!), and not pack pants - I'm on it, but am not enthused about walking five or six kilometres in a day! Mom called and said that Pastor Edward thought the baby was a boy; oops. Maybe we'll have a one-month baby banquet later!
Finished FFII ADVANCE again tonight! Not sure why it took me three more hours than it did the last time... I assure you that this is Game Clear data, despite it not saying so!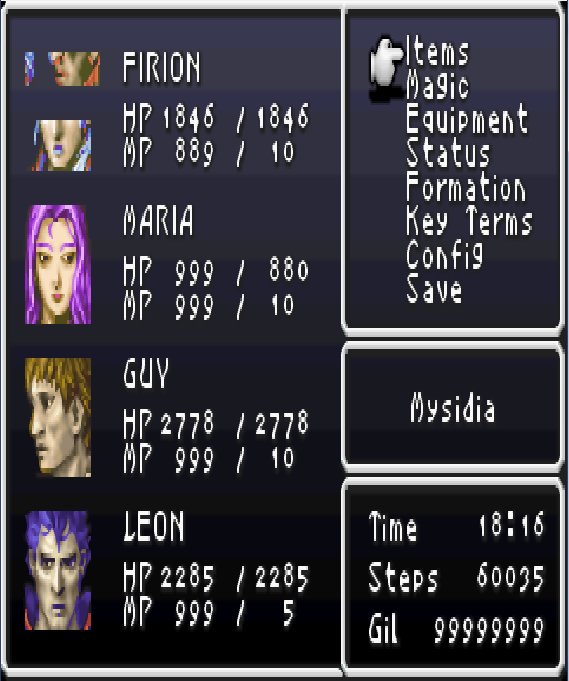 Labels: annoyances, ayler, babies, characters, cindy, dianne, emails, facebook, hockey, mom, money, news, phone calls, pictures, ruth, steph, weddings