Kenny, Guy Level 99 Magic glitch, and Against Me!
Talked to Kenny for a bit last night via Skype messages about transgendered people, ROLLING STONE links, Against Me! (the punk band's lead singer Tom apparently wants to be a woman named Laura?!), his being happy to be a man with the requisite parts, and implicit sexual behavior on his part. None of my business, but it's good to talk to him once in a while! Time to do my laundry now...
Why do Guy's first eight spells all require 99 MP to cast? This is a glitch for sure, since it should be ONE point as it is for the other eight!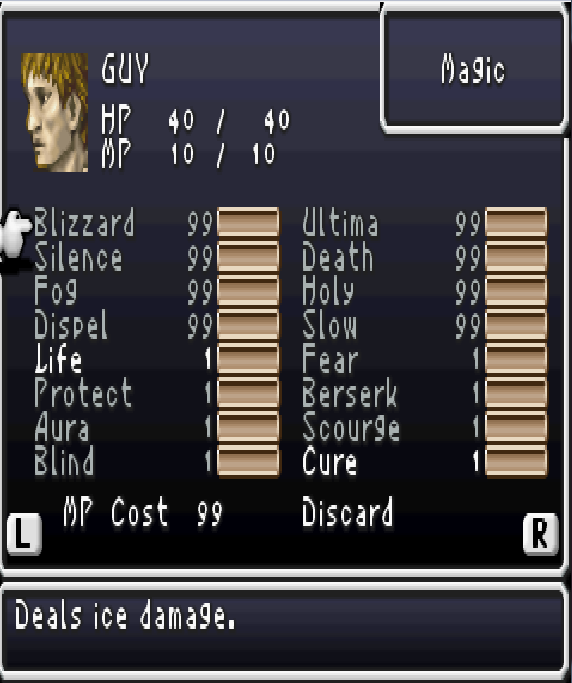 Labels: characters, dawn, death, games, kenny, laundry, life, links, messages, music, news, phone calls, pictures, sex, weird stuff