FINISHED SOUL SHRINE! / Unwell stomach / Kevin potluck
Bleh - my stomach feels unwell! Replied to Mandy's and Bryan's emails, and was determined on at least a few levels today! I saw emails about a potluck / movie at Kevin's tomorrow night, or maybe volunteering at a math contest (WTF) with Geoffrey on Saturday afternoon too. The only thing about tomorrow is... MY BELOVED WEEKLY TRADITION! Hahaha! Saturday is OUT for me because of the hockey game - PRIORITIES, PEOPLE!
The pre-game show had some guy with a really annoying voice providing his commentary... thank goodness it was only for a few minutes, but I still had to turn the radio off for a bit! It's Todd Bertuzzi's 37th birthday today, too. Had to eat my Snyder's of Hanover BUFFALO HOT WINGS PRETZEL PIECES as we played the Detroit Red Wings tonight! However, Detroit won 4-3 in a shootout. *sigh*
I FINALLY FINISHED THE SOUL SHRINE AND DRAGON'S DEN IN FINAL FANTASY VI ADVANCE, THUS I HAVE COMPLETED THE WHOLE GAME! What a challenge... a marathon of 128 battles! I was lucky even if the Kaiser Dragon killed off two of my characters!
DONE THE SOUL SHRINE!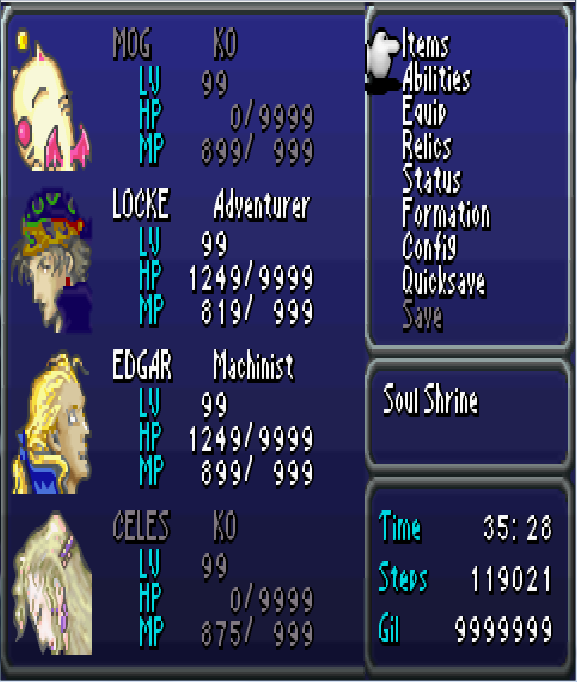 Go, do, dog! (after almost everyone in Tazmily has left for New Pork City)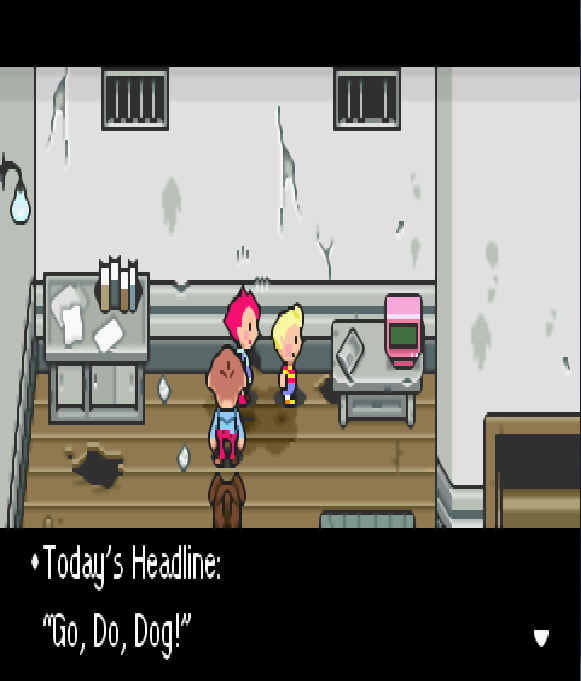 Labels: annoyances, birthdays, characters, coincidences, death, dragons, dungeons, emails, games, hockey, kevin, lucas, mandy, maxed-out tags limit, money, movies, parties, pictures, twins, words