Undershirts, pudding, and FLARE GIGAS!
Went out earlier to do some banking, but stupidly forgot my Royal bank card! At least I finally got some undershirts and panties from Sears, and a pudding bubble tea from Big Orange... now I have to go out in the insanity again tomorrow! Vanessa says she'll drop by then with the cookies or whatever - sounds good!
I finally got a rare Flare Gigas encounter in the lava rooms (of which there are only two) in Whisperwind Cove! Now I can go to the Chaos Shrine!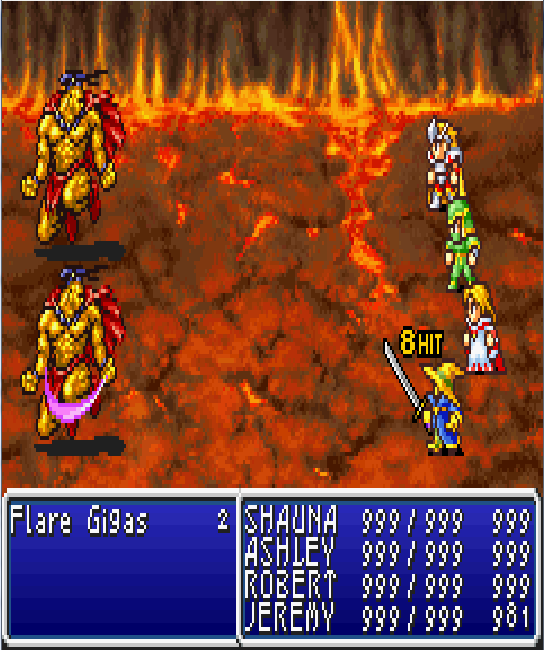 Labels: annoyances, bubble tea, cards, characters, dawn, dungeons, games, jeremy, msn, pictures, shopping, vanessa