Cactuar and Gigantuar in Maranda desert
Had a much-needed nap, then checked my mail: that awkward moment when you get mail for someone to whom you're not currently speaking (Teunis) reared its ugly head. I'll keep it for now, only because I would want the same done for me. Called Chrystal at work to see if she was still up for hanging out and dinner tonight; she is, and 6:30 instead of 7 should be okay! Since it's cold, I'll definitely be waiting inside the London Drugs! She's concerned that I wouldn't be fine in the weather... hey, as long as it isn't actually snowing, then I'm up for it!
A Cactuar (Ellen C.'s favorite!) in the desert by Maranda: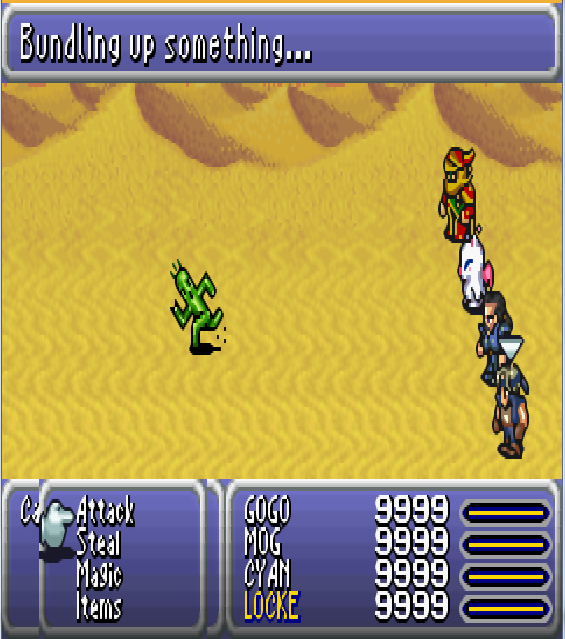 Here's a Gigantuar boss, after you fight ten of the little ones!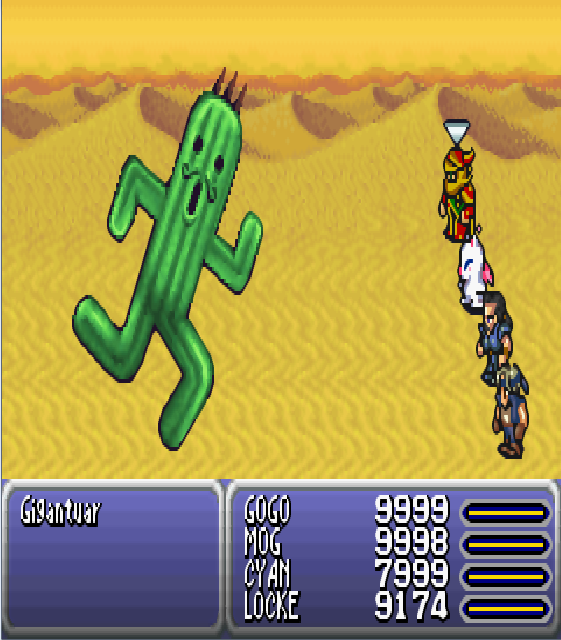 Labels: characters, chrystal, dinners, ellen, games, mail, parties, phone calls, pictures, sleep, snow, teunis